Topics
Topics
| | |
| --- | --- |
| | Find out more about Photonics Research in Erlangen in the online brochure provided by the SAOT Erlangen Graduate School in Advanced Optical Technologies |
MAOT teaches applications of optical technologies in seven main topics:

Optical Metrology. Light is an excellent tool for gaining remote information without any contact with the object. Besides their contactless operating mode, optical measuring techniques owe their rapid spread into technology and science to their measuring accuracy and their excellent spatial and temporal resolution.
Students learn to use optical measuring techniques effectively. They get to know the relevant properties of light (especially lasers), the effects of light-matter interaction (scattering effects in particular), common sensors and analysis methods. They become familiar with optical metrology and acquire in-depth knowledge that enables them to understand, evaluate and develop optical measuring techniques (such as property measurements and biosensors).
Optical Material Processing. As a tool light has revolutionised industrial manufacturing. Within the last decade the laser in particular has changed the face of automotive manufacturing, micro- and nanotechnology. It has almost replaced traditional manufacturing methods such as spot welding and has become a standard tool. The rapid progress experienced in computer technology has only been possible thanks to modern optical technologies.
Students acquire extensive knowledge on using optics (especially lasers) in material processing. They learn the relevant properties of light and the effects of light-mater interaction. They become familiar with key technologies and methods in engineering (e.g. cutting, welding, soldering and lithography) and the life sciences (e.g. laser scalpel) and can evaluate and optimise these in relation to non-optical methods.

Optics in Medicine. Laser and optical technology in general are an essential part of diagnostics and therapy in modern medicine. Understanding the interaction between light and biological tissue requires fundamental knowledge of both.
Students acquire in-depth knowledge on using optics (especially lasers) in medical applications such as optical measurement techniques (e.g. endoscopy) and methods for working with biological tissue (e.g. laser scalpel). They get to know the relevant properties of light and important effects of light-matter interaction. They learn to apply their knowledge in anatomy and physiology to optical technologies and use this knowledge for developing new applications.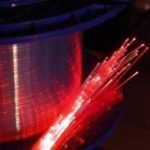 Optics in Communication. Optical communication system technology is one of the most rapidly evolving fields and is driven by the ever-increasing demand for increased data transfer capacity and longer transmission length. These demands give rise to many exciting challenges for the development of next-generation of optical networks. The Optics in Communication and IT module provides the knowledge required to face these challenges.
Students acquire in-depth knowledge on using optics in communication systems. They are acquainted the relevant properties of light (especially lasers) and optical fibres and understand effects such as light modulation in optical fibres. They become familiar with the design of optical transmission systems and can make appropriate choices to match the needs of specific scenarios. Students also learn to apply their knowledge in developing new systems.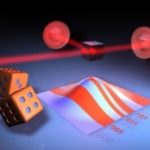 Optical Materials and Systems. Novel optical materials and efficient light sources provide the basis for optical systems design. Tailor-made optical materials and elements with engineered optical functionality have benefited from the technological progress in micro/nanostructuring.
Students acquire in-depth knowledge of the material characteristics that determine optical properties. They learn to understand the physical principles underlying optical properties and can apply their knowledge to manipulate these properties. Students becomve familiar with key optical technologies (in particular lasers, including design and development of different types of lasers) and their potential applications.  They learn to analyse, evaluate and develop key optical systems.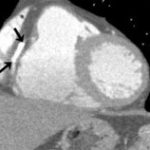 Computational Optics. Numerical simulations and computer-based techniques are an essential tool in optical technologies. The vast field of applications includes image-based modelling and rendering, multi-dimensional data visualisation and computer vision as well as simulation and optimisation of optical systems, lasers or optical fields in nanostructures. The dramatically increased power of today's computer systems makes it possible to solve tasks that only few years ago seemed unfeasible. The Computational Optics module provides the basic knowledge needed to generate and implement computer-based methods and simulations such as these.
Students become familiar with important mathematical methods for analysing data in the field of optical technologies and methods for simulating optical components and systems. They acquire knowledge in statistical analysis software and major programming languages. Students learn to apply their knowledge of mathematical or computer-assisted models to solve a given problem and develop targeted methods.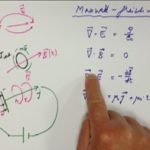 Physics of Light. The learning outcome of the major topic 'Physics of light' is for students to acquire knowledge on the physics behind optical technologies, that goes beyond the foundation modules (geometrical optics, wave optics, Fourier optics, non-linear optics, quantum optics).
Students gain physical knowledge in the field of optics beyond the areas covered in the fundamental courses in the first semester. They learn to apply their theoretical knowledge to analyse and solve optical problems, design and conduct experiments in optical physics and develop physical concepts.